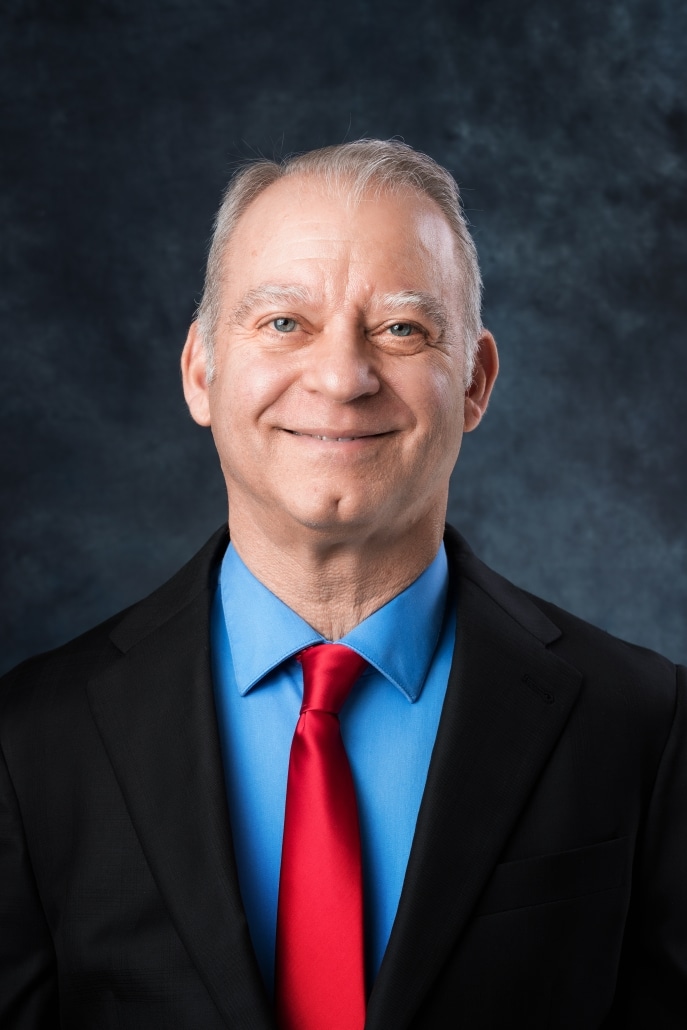 As a resident of unincorporated Oak Grove, Paul understands and appreciates Clackamas County's unique character. His vision for the county is to provide quality services like public safety, libraries, transportation, and parks, while guiding a strong economic recovery and the construction of affordable housing so all Clackamas County families can thrive.
Paul will continue to prioritize transparency and accountability in government by facilitating meaningful dialogue between citizens and local elected leaders in the decision-making process.
Tolling and Transportation:
Oregon Department of Transportation's (ODOT) regional tolling proposal would be a disaster for our local economies. As co-chair of the regional I-205 Tolling Diversion committee, Paul has been pushing back against ODOT's tolling proposal, and will continue to advocate for a fully funded regional transportation system that addresses capacity and congestion without relying on ODOT's harmful tolling scheme.
As our county commissioner, he was successful in getting Phase 2 of the Sunrise Project and the I-205 Project added to the Regional Transportation Plan, which would alleviate congestion by requiring the addition of a third lane in each direction to match the remaining three lane system on I-205.
Public Safety:
The violence and destruction in Multnomah County and Portland cannot be allowed to permeate into Clackamas County. Paul supports the funding of our county sheriff's office and will ensure public safety is a top priority in our communities.
Strong Local Economies:
As a small business owner, Paul has advocated for a business-friendly climate in Clackamas County by supporting lower taxes and a balanced budget so a variety of good-paying jobs can flourish. Amid the COVID-19 pandemic, Paul worked with his fellow commissioners to set aside $4 million in small business grants and $6 million in nonprofit support. In collaboration with local chambers of commerce, Business Recovery Centers were created to administer the $4 million in grants and provide one-on-one support to local businesses across the county.
Housing and Homelessness:
As the lead proponent for the development and funding of the Clackamas County Veterans Village, which has provided shelter for homeless veterans since 2018, Paul has delivered tangible solutions to the homelessness crisis. With the revenue beginning to come in from Metro's supportive housing services bond, Paul will be an advocate for using these dollars wisely and responsibly so we can get the unsheltered off the streets. Paul supports the development of diverse housing types across the county and will continue working to make housing more affordable for everyone, so that young families can find a place to call home and seniors can age in place.
Protected Environment:
Paul believes Clackamas County's unique natural areas and farmland should be protected for future generations. As our county commissioner, Paul has supported the county parks system so residents across the county can enjoy access to our outdoor areas for years to come.
Transparency and Accountability:
Over his three terms on the county commission, Paul has been a transparent leader who has advocated for more community involvement in the decision-making process. Paul believes elected leaders should be held to the highest standards and has represented the county with dignity and respect as our county commissioner for the last 11 years.
Paul is passionate about community participation in governance and would like to know what issues are important to you. Please call or email Paul to tell him what you care about. Paul's cell phone number is 503-312-1379 and his email is paul@electpaulsavas.com.